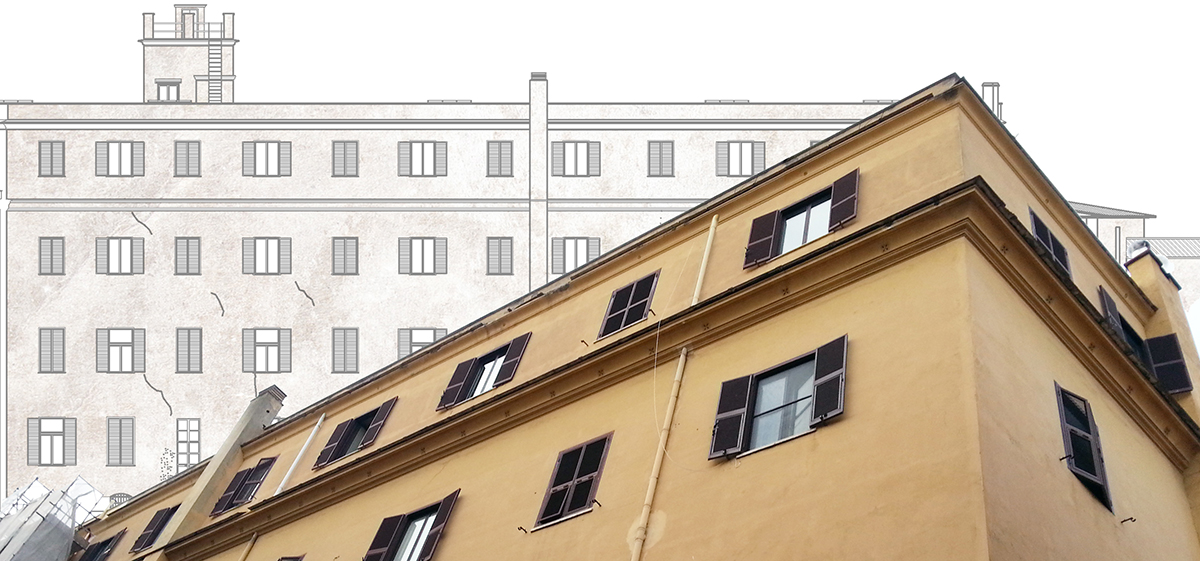 STRUCTURAL CONSOLIDATION
The company works on structural consolidation and its team is competent in developing structural reinforcement works both on isolated elements and on complex interventions of refurbishment and change of functions in historic ensambles. Proposed interventions are devoted to most recent innovative technologies and to respect and conservation of the historical value of the buildings.
When approaching existing buildings, design method can not leave aside a primary documentary research and a planned investigation and monitoring program, in order to develop a critical historical analysis of the building, necessary for delivering optimal solutions ad hoc designed for the building.
Antonio Ambrosi, technical director of the company, has gained an over years proven experience in the structural consolidation sector, strengthened also by designing diverse recovery works on buildings damaged during 2009 L'Aquila earthquake.