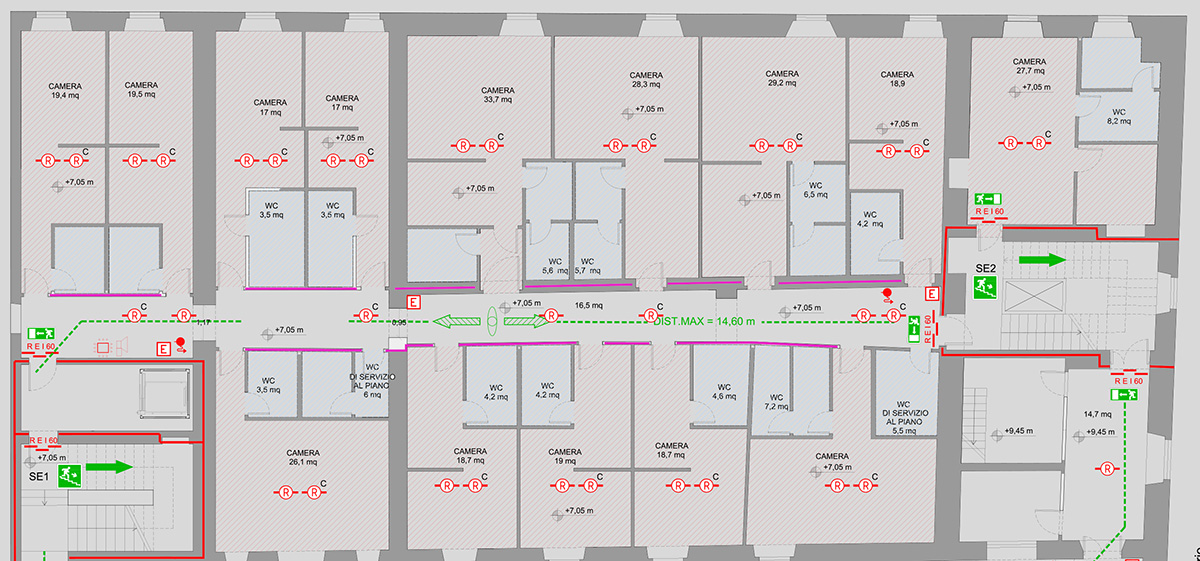 SECURITY AND FIRE SAFETY
Our practice has at its disposal professionals qualified both for the office of Security Coordinator, in design phase and execution phase, and for fire safety (coordinator), able to produce certifications and to state the conformity of the activities to the fire safety laws. Thanks to their competences we deliver the most consistent solutions in order to make a building safe regarding both site construction security and fire safety.
Professionals' commitment on planning and organizing site construction security of contractors and workers, both in design phase and executive phase, leads to the compilation of safety general programs and the evaluation of operative safety programs.